Improve the SEO of your website with this simplified "do it yourself" guide!
Our Do it yourself guide to SEO optimization contains details on how you can improve your rankings on Google. A great guide for those that want to take matters into their own hands and do the work themselves.
Not yet published.. We will be sending notifications when it's available to the list below. Subscribe to be the first to get access to the guide!
Subscribe For Our Guides
Subscribe now and we'll let you know when our SEO guide is available!
This is a separate list from our newsletter. Subscribe here specifically for our DIY guides.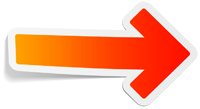 SEO tips simply explained to boost your websites rankings!