Sell Branded Merchandise on your website, quickly and easily!
One of the best ways to make money online and promote your business at the same time is to sell branded merchandise through your website.
Instantly add another revenue stream to your business, perhaps your first revenue stream generated entirely online.
Increase the professionalism of your business with quality branded merchandise and improve the overall perception of your business to potential clients and customers who land on your website.
Perhaps the best part is that your fans and customers will be promoting your business every time they wear your merch, improving brand recognition and awareness which ultimately improves your business.
Upload whatever design or graphic you would like. There is no limit to the number of designs or products that you can offer. Start with a t-shirt with your logo or design on it and expand your products to hats, face masks, mugs, phone cases, bags, etc…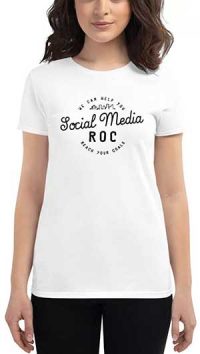 Completely Automated Merchandise Solution
We will set-up an automated system where your customers can buy your branded merchandise, directly through your website where the order will be processed, shipped, and delivered to your customers automatically without you having to do a single thing.
Imagine getting random emails during the middle of the day letting you know that you just sold an item off of your website and money is deposited into your account without the need for you to manage product inventory or ship items sold. You literally just collect the profit!
Adding our custom branded merchandise solution is an easy decision for any small business looking to add an online revenue stream that requires zero effort or an individual looking to start selling their own artwork or custom apparel online.
This is a marketing solution that literally pays for itself. We can have you selling your custom branded merchandise in a week and you can start generating profits right away while your happy customers promote your brand. Click add to cart and let's get you selling online!