Business Opportunity in Education!
Have you ever thought about running your own business?
We have an incredible opportunity for someone to own their own business in online education!
This sector exploded in 2020 with a forced transition to online learning, pushing the timeline for this learning model's integration in schools and everyday life faster than anyone could have expected. This could be your chance to jump into a 243 Billion dollar industry with a solid business concept, ready for you to put it into action!
eLearning is one of the fastest-growing industries!
We have a business package for sale to one enthusiastic individual with an entrepreneurial spirit! We have a premium URL with a pre-built website, just add your information and you are ready to go.
Software for registering students and teachers, billing, email, SMS, video classes is already installed and ready to go.
Whether you are teaching group classes or tutoring yourself or you hire other teachers to teach your classes for a percentage of the profits or a flat fee, either way, this website, software, and business can handle the job!
Just to be clear, there is ONLY ONE AVAILABLE!
This would be an incredible opportunity for anyone already involved in education! If you are already teaching classes online, why not expand what you are already doing and control your profit and income while being able to help more students be successful!
Don't want to use our video classroom software? No Problem!
Change the site over to a classroom system using Zoom, Microsoft, or Google, or whatever software you prefer. The site is fully customizable to your needs.
Look at all these Incredible Features you get!
Premium URL – OurSchool.Academy
Prebuilt and editable Website with room to grow.
Functional video classroom tech built-in.
Billing and registration system built-in.
Email and SMS built-in for marketing and student communication.
Bill per class or monthly.
Run virtual group classes or tutor individuals.
Classes can be run on integrated video or Zoom, Microsoft Teams, or Google.
Unlimited earning potential.
Don't miss out on this incredible opportunity!
Check out the unfinished website as it is now.
Imagine the Possibilities…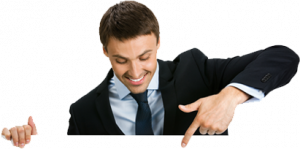 Contact us for more information about this opportunity!
[gravityform id="1″ title="false" description="false"]